TQS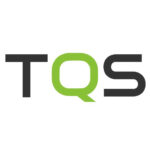 Established in October 2019, The original meaning of TQS brand is "Time to quit smoking to get a healthy life" by using harm reduction HeatNotBurn products. TQS herbal sticks can provide health care functions in the foreseeable future.
TQS herbal sticks has passed the MSDS for PG, MSDS for VG, nicotine MSDS, MSDS for PLA filter, FDA and RoHS certificates for materials safety and healthy,nicotine-free,without harmful heavy metal and without harmful smoke fume.
TQS also has very professional R&D team to support your customized needs, such as new flavors, OEM or ODM requests both for herbal sticks and heating devices.
TQS, an internationally renowned heated tobacco brand, previously revealed that they will release a new HNB product. On April 26th, TQS announced its product details on its brand's official website, and this highly anticipated product was finally unveiled. At the new product launch, TQS' new heating device, the TQS S1…

Read More »