MOTI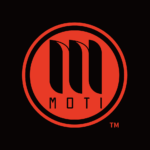 MOTI is a congregated group company dedicated in vaping industry which integrates R&D, manufacture, distribution and retails. The team has been leading e-cigarette trends and influenced multiple major vape evolutions.
Since 2018, when MOTI was founded, it has received multiple top venture capital firms' favor.
In 2019, MOTI has again secured tens of millions of dollars funding. The investors include ZhenFund, MSA Capital, SIG Asia, HighLight Capital, and etc. MOTI is now top 2 e-cigarette brand in China. MOTI team is always working on offering the best product and service for all customers and partners.
Currently, MOTI owns dozens of product lines, 100+ scientist and engineers, 2 manufacture facilities, 1000+ employees, 5000+ retail shops and different office locations worldwide.
Recently, MUSE Design Awards, one of the most influential international awards in the design field, officially announced the list of winners for the third season of 2022. Among them, Shenzhen MOTI vape, with its three overseas new products MOTI X MINI, MOTI BEAKER 5000, MOTI PLAY, stand out of more…

Read More »